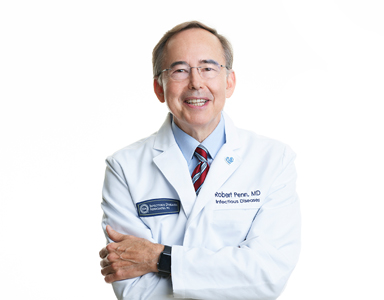 As Infectious Disease Specialists we manage patients with complex infectious diseases and requiring rigorous antimicrobial therapy.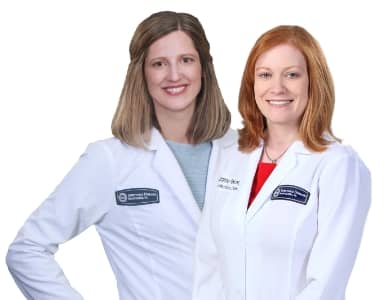 We see hospitalized patients primarily at Methodist Hospital, Methodist Womens' Hospital, and occasionally at other area hospitals.  We also see patients in our office clinic and infusion center.
Patients are seen by referral from other physicians and healthcare providers.  Learn more on our Contact page.
Over the past 30 years of practice, Dr. Penn has seen, diagnosed, and successfully treated the following diseases:
A
AIDS/HIV
Anthrax
Antimicrobial (Drug) Resistance
Ascariasis
B
Babesiosis
Bacterial Infections
Bacterial Vaginosis
Biodefense and Related Programs
Botulism
C
Campylobacteriosis
Cellulitis and Erysipelas
Chlamydia
Common Cold
Covid-19 & Post Covid-19 Syndrome
D
Dengue Fever
E
Ebola/Marburg
E. coli
Ehrlichiosis and Anaplasmosis
Emerging and Re-emerging Infectious Diseases
Enteric Diseases
F
Flu (Influenza)
Foodborne Diseases
Fungal Infections
G
Genital Herpes
Gonorrhea
H
Hansen's Disease (Leprosy)
Hepatitis (Viral)
Herpes (Genital Herpes)
HIV/AIDS
Hookworm Disease
I
Immune Deficiency
Impetigo
Influenza (Flu)
L
Leishmaniasis
Leprosy (Hansen's Disease)
M
Malaria
Methicillin-Resistant Staphylococcus aureus (MRSA)
Microbes
Mycobacterial Diseases
N
Norovirus Infection
P
Parasitic Infections
Parasitic Roundworm Diseases
Pelvic Inflammatory Disease
Pinworm Infection
Plague
Pneumococcal Disease
Pneumonia
Primary Immune Deficiency Diseases
Prion Diseases
R
Respiratory Syncytial Virus (RSV)
Rocky Mountain Spotted Fever
S
Salmonella/Salmonellosis
Scarlet Fever
Severe Acute Respriatory Syndrome (SARS)
Severe Strep Infections
Sexually Transmitted Infections (STI)
Shigella/Shigellosis
Shingles
Sinus Infection (Sinusitis)
Smallpox
Strep Throat
Streptococcal Infections
Strongyloidiasis
Syphilis
T
Tickborne Diseases
Trichinosis
Trichomoniasis
Tuberculosis (TB)
Tularemia
V
Vaccines
Vaginal Yeast Infection
Vaginitis
Vancomycin-Resistant Enterococci (VRE)
Viral Hepatitis
Viral Infections
W
West Nile Virus
Whipworm Disease