Robert G. Penn, M.D., FACP, FSHEA, FIDSA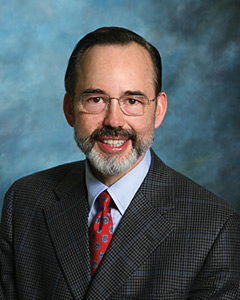 Board Certified: Infectious Diseases, Internal Medicine
Fellow, Infectious Diseases Society of American (FIDSA)
Fellow, American College of Physicians (FACP)
Fellow, Society Healthcare Epidemiologists of America (FSHEA)
President, Infectious Diseases Associates, PC, Omaha, NE
Medical Director, Dept of Healthcare Epidemiology - Nebraska Methodist Hospital, Omaha, NE
Chair, Medical Advisory Committee, American Red Cross - Midwest Region Blood Services, Omaha, NE
Clinical Assist Prof, Dept of Pediatrics, The Nebraska Medical Center, Omaha, NE
Clinical Assist Prof, Dept Medical Microbiology, Creighton Univ School of Medicine
Patient Care Committee, Methodist Hospital
Infection Prevention & Control Committee, Methodist Hospital
Pharmacy & Therapy Committee, Methodist Hospital
Fellowship in Infectious Diseases: Creighton Univ Medical School of Medicine, Omaha, NE
Residency in Internal Medicine: The Nebraska Medical Center, Omaha, NE
M.D. with Distinction, University of Nebraska College of Medicine
Alpha Omega Alpha, Medical Honorary Society
B.S. with Distinction, University of Nebraska - Lincoln
Phi Beta Kappa
Dr. Penn was born and raised near Wayne, Nebraska. He is married with two grown children and five grandchildren.

Dr. Penn is Board Certified in Infectious Diseases and Internal Medicine. He participates and is current in the ABIM Maintenance of Certification program.

Dr. Robert Penn honored with Meaning of Care award from the Methodist Hospital Foundation for the 4th time. Read about the award here.