Infusion antibiotics are best provided in a controlled environment.
Therapy is closely monitored by experienced professionals. A Healthcare Provider is always on site.
We provide comprehensive specialized care for patients with complex infectious diseases and difficult diagnoses.
Patients are referred from Nebraska, western Iowa, northwestern Missouri and South Dakota.
Hospitalized patients are seen primarily at Nebraska Methodist and Methodist Womens' Hospitals, and occasionally at other area hospitals. Patients are also seen in our office clinic and infusion center.
IDA is a private independent medical practice.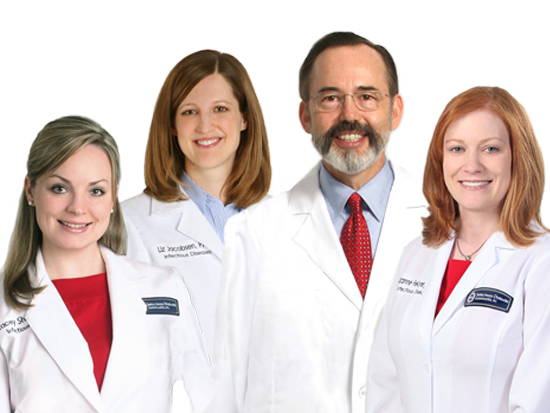 Contact us:
Phone: 402.354.8155
Fax: 402.354.8159
8111 Medical Building
8111 Dodge Street, Suite 363
Omaha, NE 68114
"You are caring, dedicated, definitely one of a kind."
"We can't thank you enough for your dedication and brilliance in treating Frank, and enabling him to be among the 65% who recover from e-coli infection."
"God gives us gifts, and you have a gift of healing unequal to any physician I know."